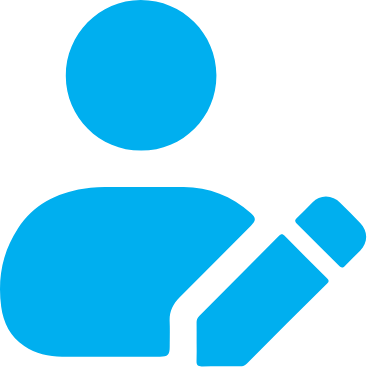 By Shubham Joshi (Writer) Posted on - 25 Feb, 2023 | 7 Min read
Identifying The Benefits And Implementation Of An Online Hostel Management System
Why we are best in hostel management system software?
Fretbox (Fretbox.in) has been designed keeping in mind every type of work and problems related to hostel eco-system. So hostel eco-system includes Chancellor, Vice Chancellor, Deans, Director, Warden, Security Staff, Students and Hostel Staff like people related to house keeping and maintenance etc. Is. In which we have 3 mobile apps (for one admin, one security, warden and staff for staff and students are residing). Mobile apps are available for Android and iOS. Also, we have prepared a web app which makes the administrator aware of every hostel activity. Its use is very simple, smooth and timely saving. Fretbox (Fretbox.in) saves more than 2 hours of time every day.
Fretbox.in - Best Hostel Management Software in India
Talk about what is the special thing we have to choose us, the answer is very easy as many people are selling the same product in the market, but the most strong and effective product will get a place in the hearts and homes of the people. In the same way, hostel managing software is also very much in the market, but we have found a solution to every problem related to hostel men will in many ways in many ways. Which are as follows-
Helps you in NAAC rating
We help universities in NAAC Rating through Fretbox (Fretbox.in). It is our goal to systematic and good all types of hostels.
Manage Multiple Properties
You can manage many properties very easily at the same time through Fretbox (Fretbox.in). In this, our three mobile apps and web apps help you completely.
Google ranks first in search.
In such a short time, it is not easy for every business to come in the first place in Google search, but due to the best services of Fretbox (Fretbox.in) and through our experienced team we have achieved this feat.
Apna Desh Apna Language
We have designed Fretbox (Fretbox.in) on the lines of "Digital India" initiative launched by Prime Minister Narendra Modi. We have kept every person in India in mind and have created Fretbox (Fretbox.in) in every language including Hindi of India. So that every Indian can easily manage their hostels in their language.
Setup Fretbox (Fretbox.in) in just 60 minutes
The way to setup Fretbox (Fretbox.in) is very easy and also takes less time. So first create an account and get approval with technical assistance. After this, create a type of community building, housing and map. Then create warden, security, manager and other essential users based on the role of the user and at the end ask your inhabitants to download the resident app for 100% digital change. Now you are connected to Fretbox (Fretbox.in). Thank you
Stay alert
Fretbox (Fretbox.in) is always on alert mode and sends an alert notification to the administrator such as- whenever students, employees are in an emergency, whenever the students get out of the hostels in the disrupted time and if any visitor hostel complex Stay in
Other special features
While creating Fretbox.in, we have also taken special care of smart infrastructure in which- you can connect Fretbox (Fretbox.in) to your control devices like- Turntil Gates, Survelance (CCTV), and many other devices, and many other devices. with. Due to which Fretbox (Fretbox.in) not only provides your hostel protection of enterprise grade but also makes itself full configurable.
Seamless digital experience with great features
Complaints Management, 24*7 collection of Rent & Charges, Effectively Manage Resident Leaves, Real Time status of Student in/out, Parcel Management, Real time occupancy data, Digitally access KYC documents, Monitor night patrolling of security, Noticeboard, Collect suggestions and Feedback, Important contacts, Mess Schedule & report, Inventory Management, Aminities booking, Polling, Manage Resident Database, Whatsapp Integration, Security, Raise emergency requests in a tap, Guard Instant Calling, Virtual Manager.
Choose hostel management software "Fretbox" (Fretbox.in) and give new life to your hostel management
Fretbox (Fretbox.in) is a best hostel management system. With the help of freightbox, you can get 100% digital change of your hostel. Freightbox is a complete solution to your hostel problems.
Fretbox (Fretbox.in) manages all activities, functions of the hostel and solves all problems. Such as- daily operations, occupancy tracking, reviewing security guards and taking care of the safety of the hostel, taking care of the maintenance of the hostel building, resolving the complaints of the hostel residents as soon as possible, managing the requests for holidays, renting Collecting, managing parcels, handling emergency situations, managing inventory, issuing gate pass etc. Completing all these tasks smoothly at the right time is an example of an exact hostel management and it will be possible only with Fretbox (Fretbox.in).
To understand this, contact our team for live demo how our system can make life easier for your team. Contact Us